I received a note just before Christmas via the "Ask Mary" contact form from Karen K. of Chicago, IL. Karen was having trouble making a cake with her Griswold cast iron cake mold. Karen had a gorgeous vintage Santa mold, but the cake batter was soggy.
Karen wrote:
"Does anyone have a recipe for a Santa cake mold. We've used the recipe from Griswold (more than 30 years old) but the cake never turns out. It seems too "soft" and never comes out of the mold in one piece."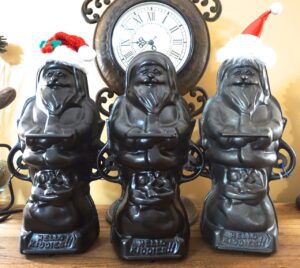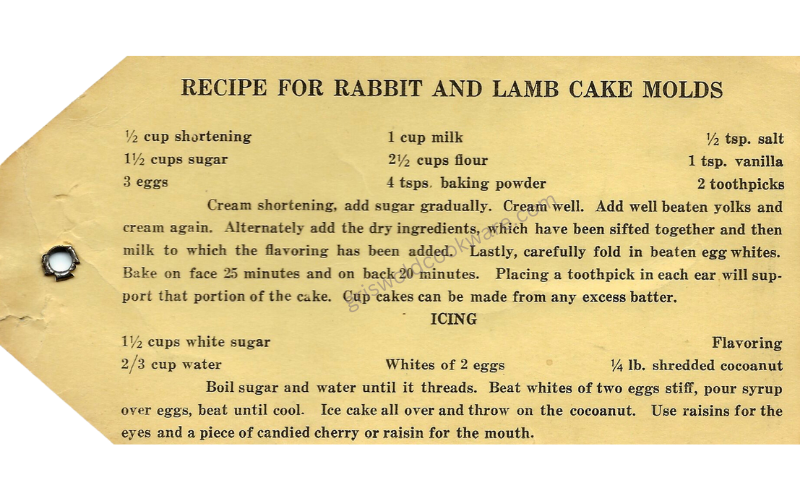 Karen, I just so happen to know a master cake-mold baker and cast-iron enthusiast, Brenda Bernstein. Brenda suggests using a plain pound cake mix. In Doris's post about making a Griswold cake in a cake mold, she also suggests a pound cake mix, and specifies the Dromedary pound cake mix as the one to use.
Brenda's Tips on how to use Griswold Cake Molds
Brenda was also kind enough to write out her explicit instructions on how to make a Griswold cake. You can check out her suggestions in this blog post.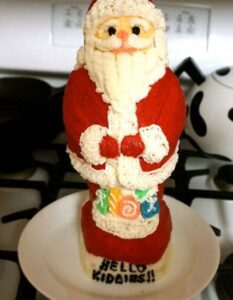 I put Brenda's cake-mold-making tips in a separate blog post, which you might want to check out. Brenda suggests using a plain pound cake mix. Of course, Brenda has additional tips – check out the information in the blog post all about Brenda's mad cake-making skills!
Tips from Doris Mosier
Doris Mosier, the cast-iron collector who used to run the site at this url, also wrote a page with recipes for making Griswold cakes that you could also check out.
Hope you find this information helpful, Karen!
Note: This writing was originally posted on December 25, 2018.