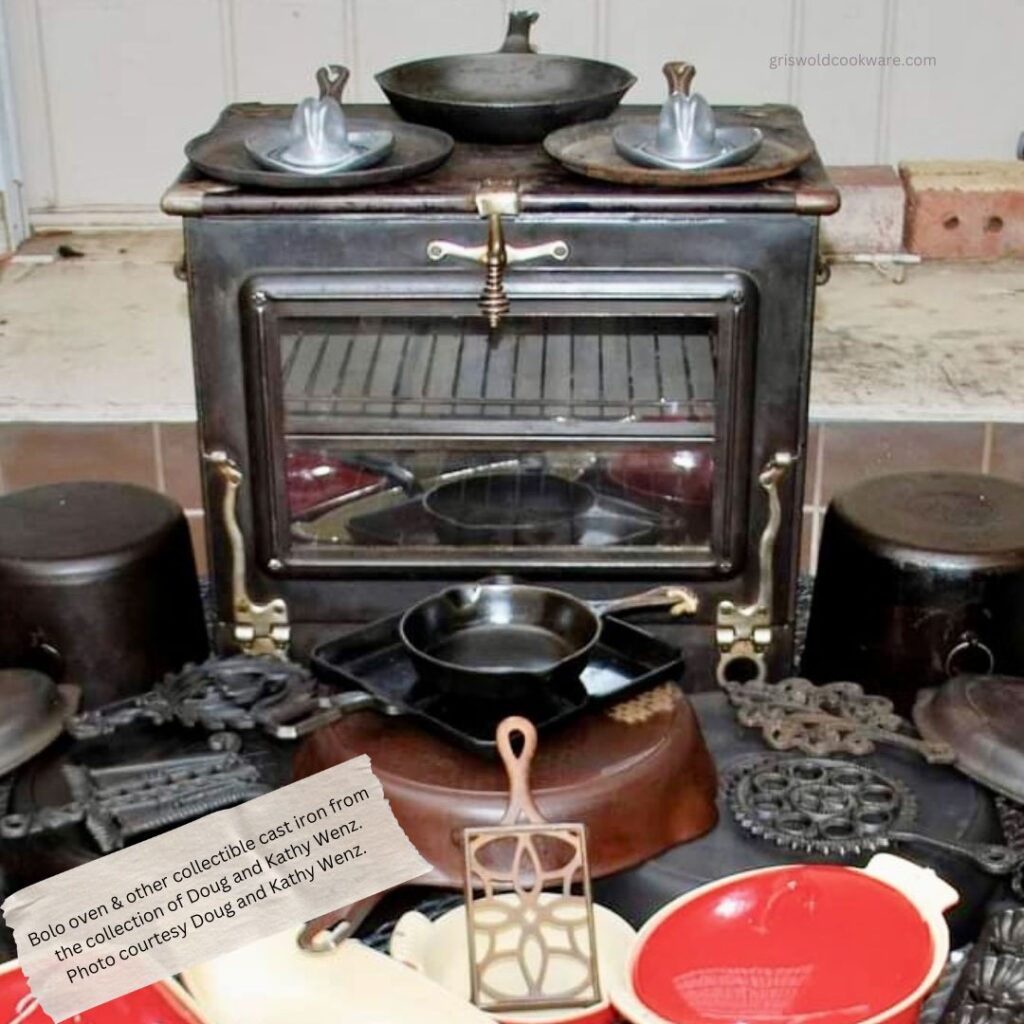 The Griswold BOLO oven was made by the Griswold Manufacturing Company in Erie, PA in the early 1900s. Griswold held at least 3 different patents related to the BOLO oven – granted in 1915, 1916, and 1920. In the grand scheme of antique cast iron cookware collecting the ovens are not particularly uncommon, though I have never seen one actually in use – at least as it was intended to be used.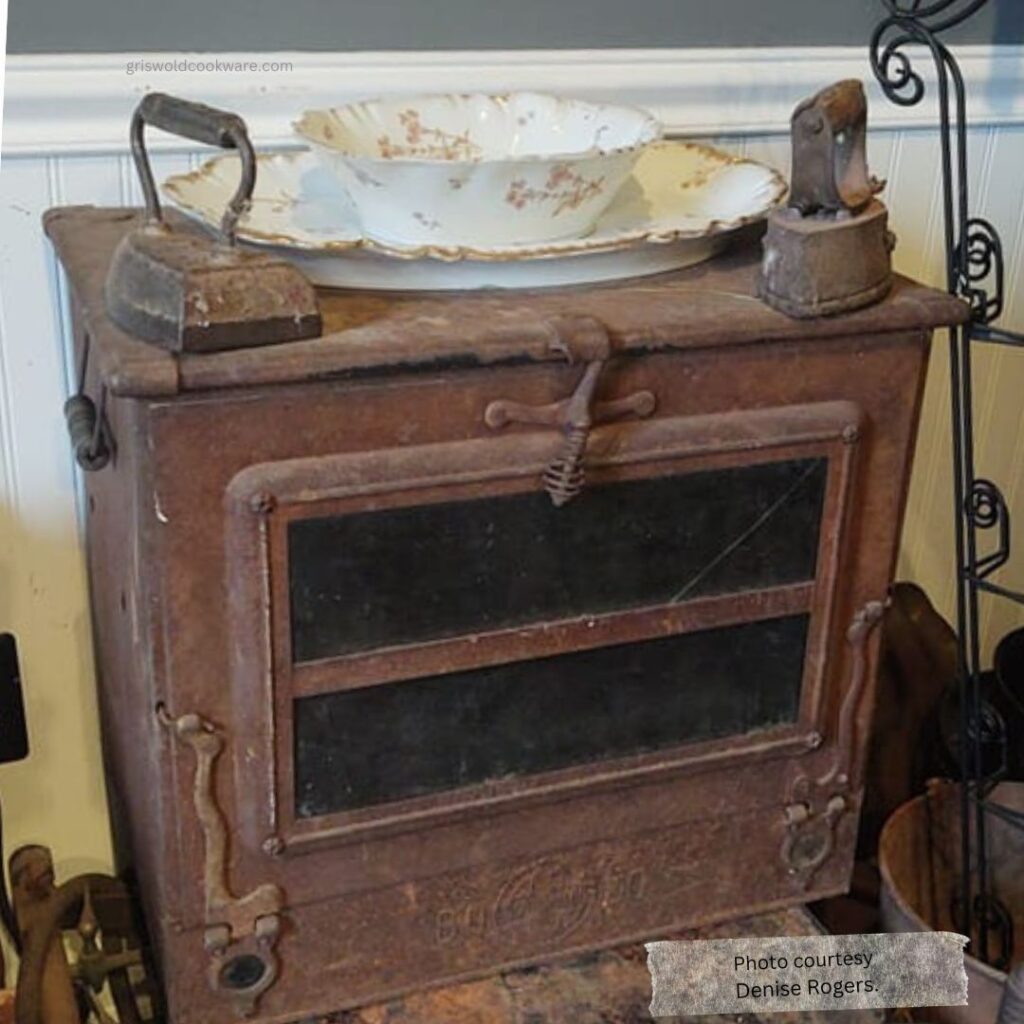 What is a BOLO Oven?
"BOLO" is an acronym for "Big Oven, Little Oven." The BOLO oven was made by Griswold in two different sizes/versions – pattern numbers 125 and 140. It was made to allow for cooking two different dishes at the same time at different temperatures. The advertising hook was, "Bakes in Half the Time with Half the Fuel."
According to the patents, the oven was designed to sit on top of a gas stove.1 The lower section of the BOLO oven, being closer to the heat source, was hotter than the upper section of the oven. The heat flow was controlled by a flue plate. When the flue plate was removed, the oven could also be converted into one big section, for cooking larger items at one temperature.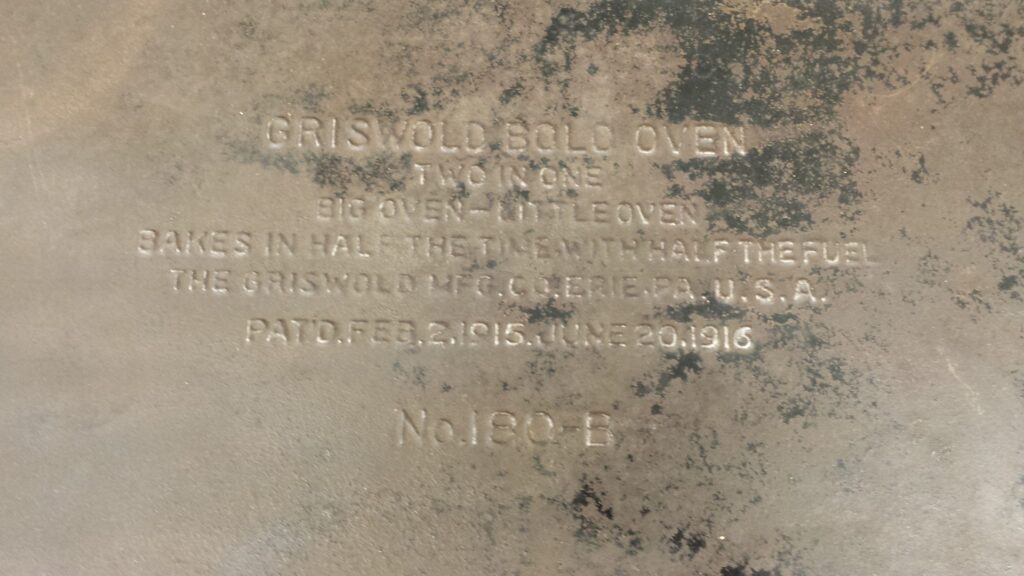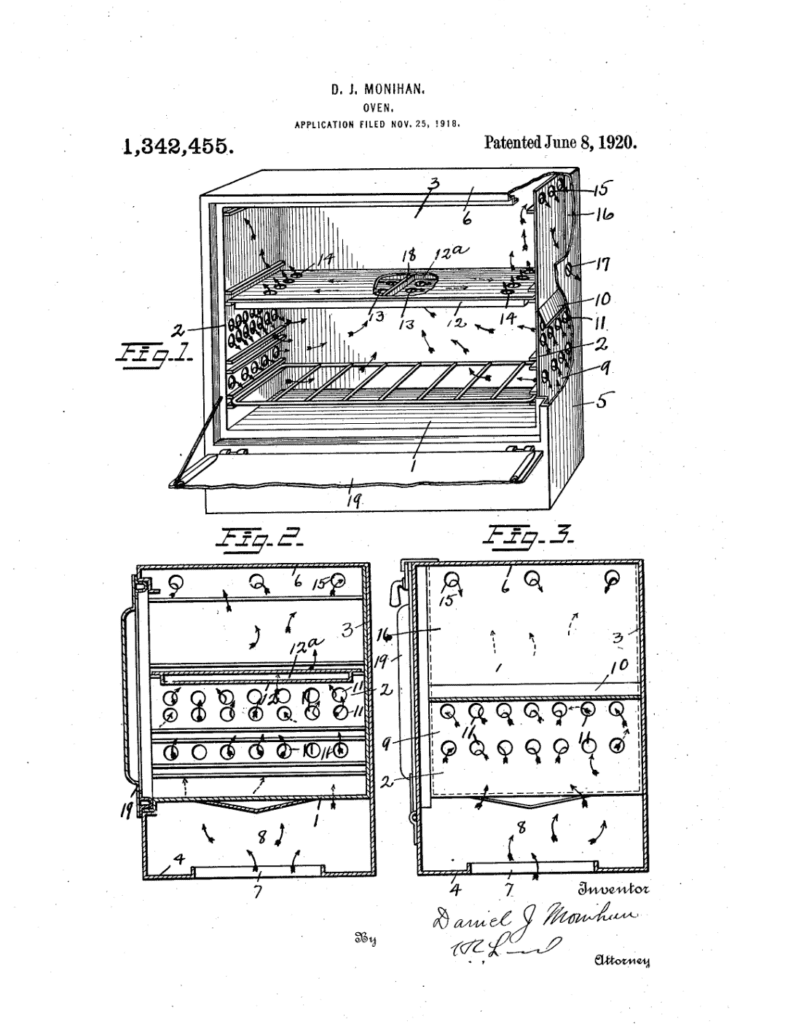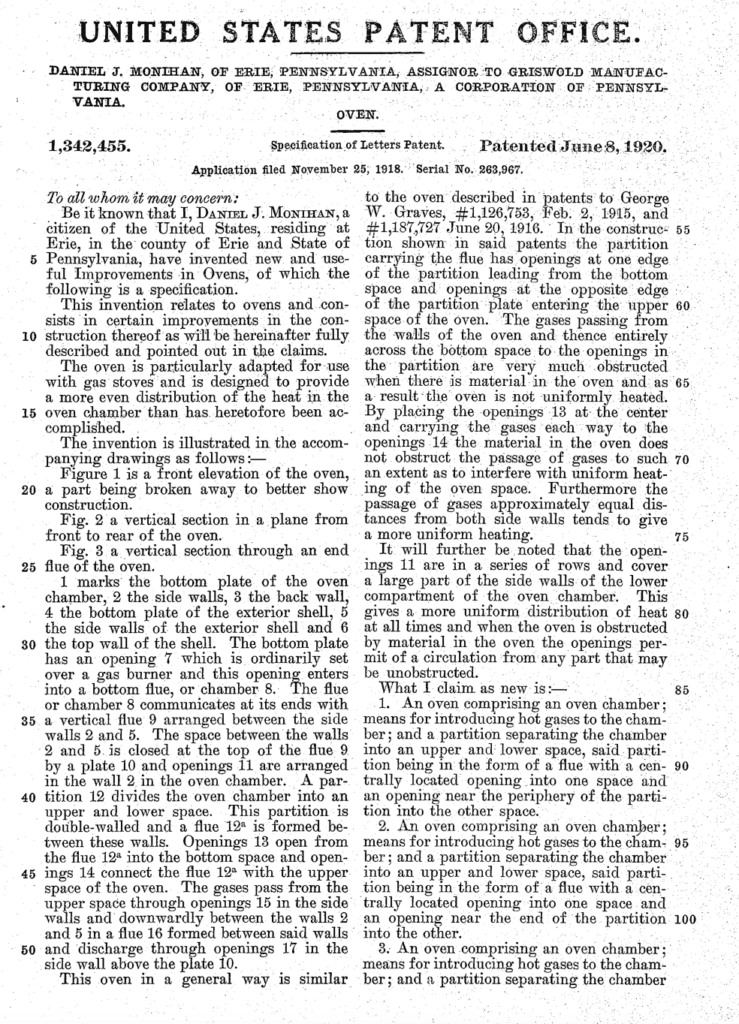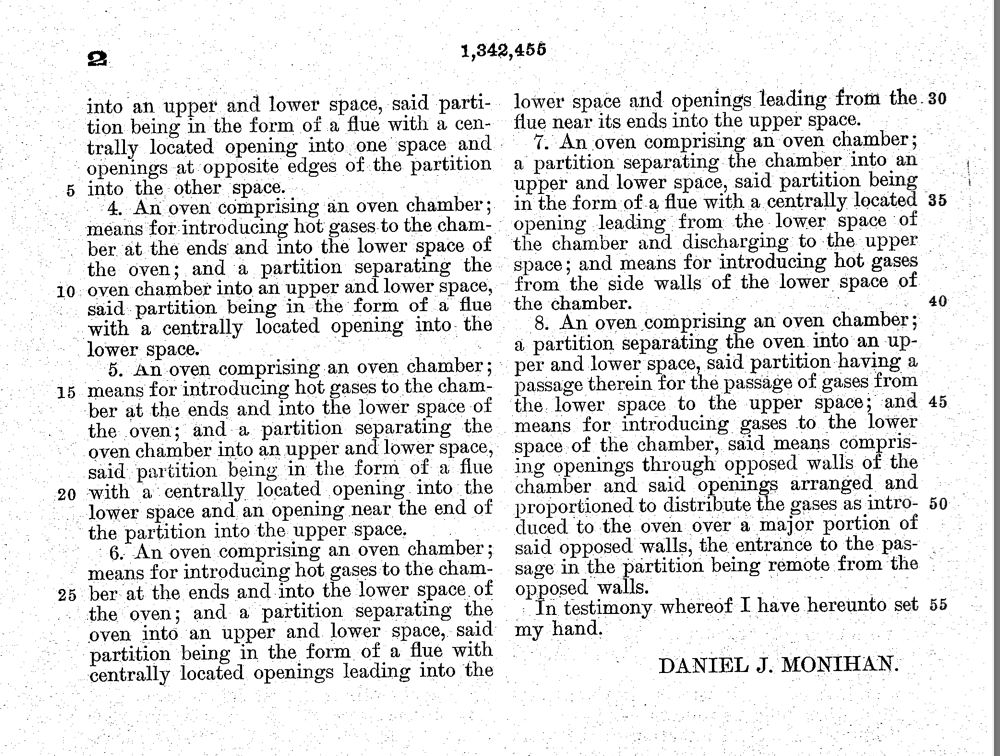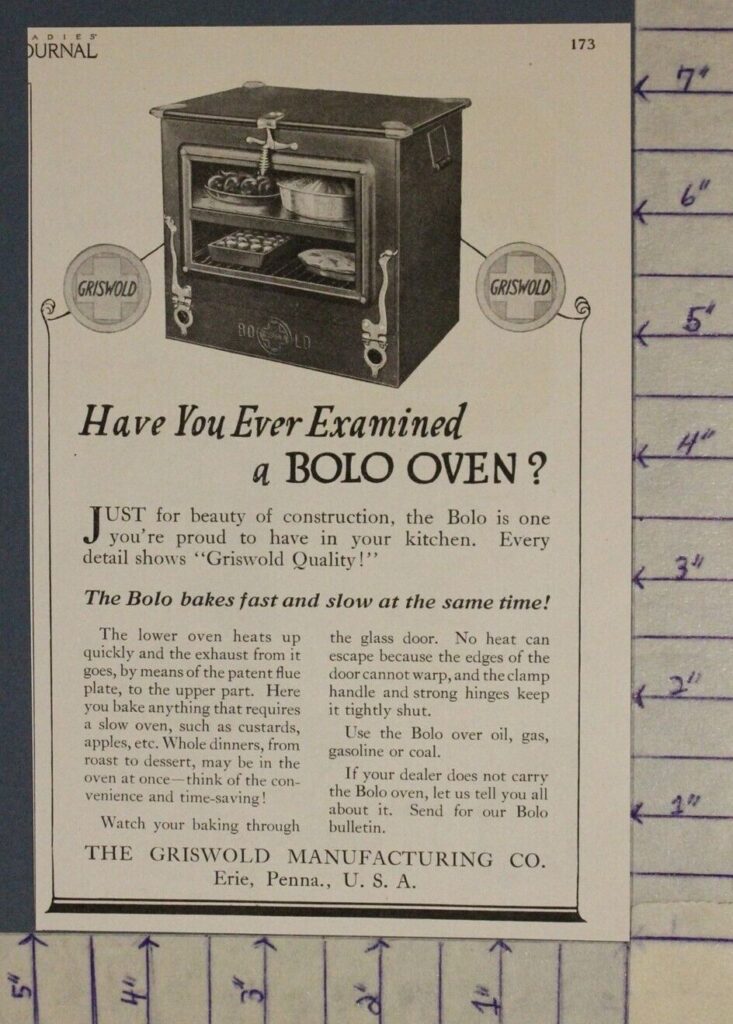 The BOLO oven was made in two different sizes. The pattern numbers were 160-B and 180-B.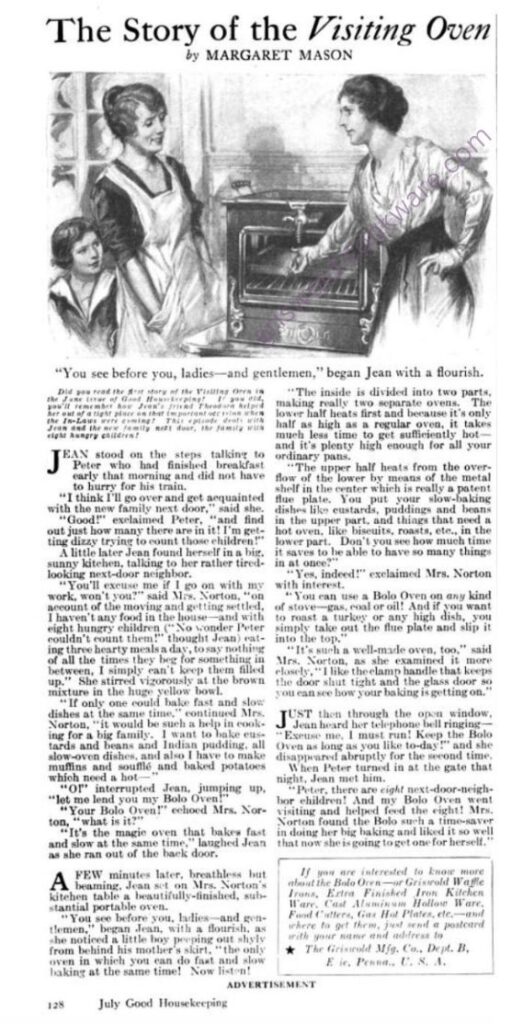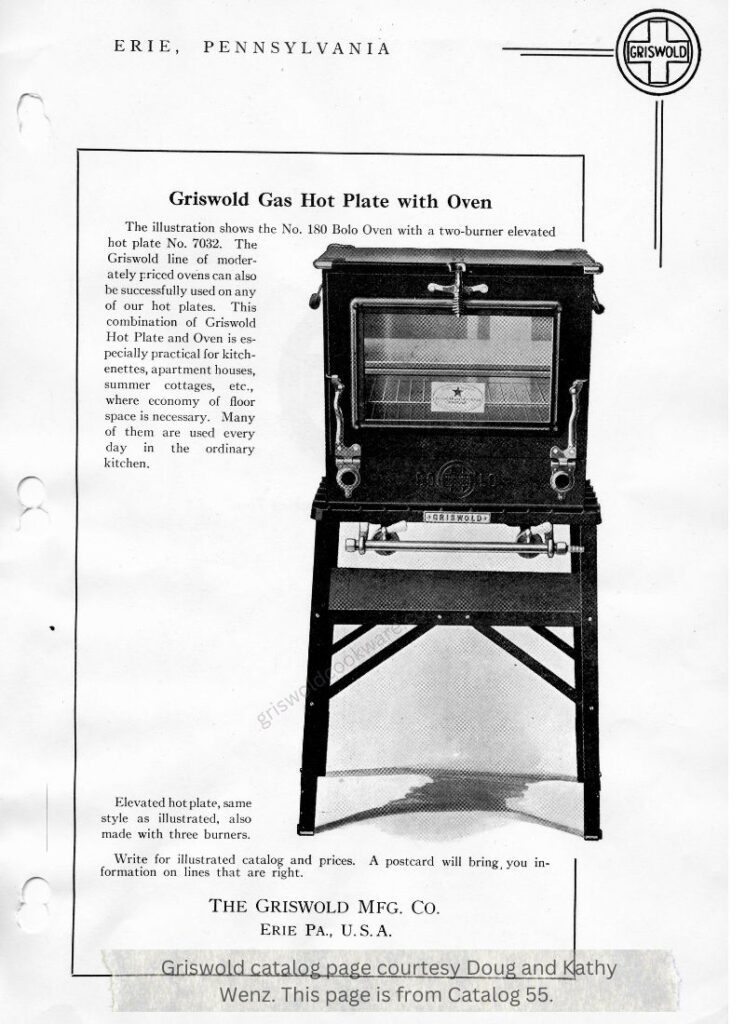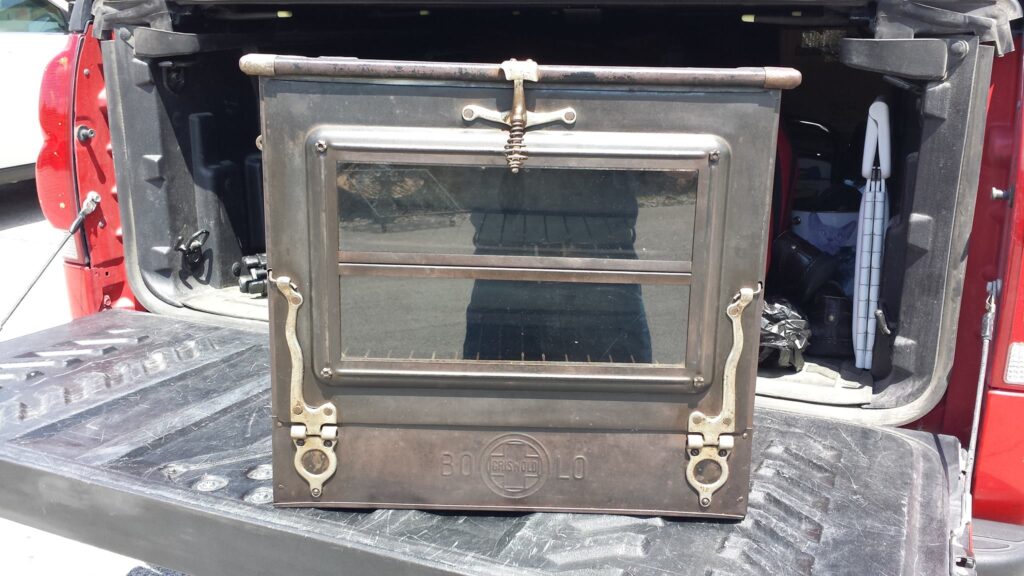 I wasn't able to find a good photo of a BOLO oven in use; if you have one and are willing to share, I'd love to see it! 2
*****
Update March 16, 2023: Well, after reading this post Doug Wenz told me that he had a photo of their BOLO oven in use. Here it is.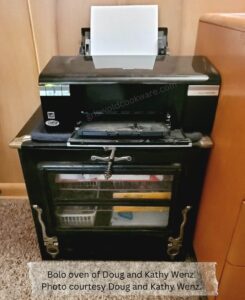 Now, how about seeing one cooking a meal? 🙂
While the patents refer to a "gas" stove, the advertisements say that the BOLO oven worked on gas, coal, or oil stoves. See advertisements within.