I wrote a little story for Southern Cast Iron magazine about M. Etta Moses aka "Aunt Ellen," the Betty Crocker of the Griswold manufacturing company. Aunt Ellen appeared on the scene in 1922 and soon became the cornerstone of Griswold's marketing platform.
Southern Cast Iron magazine was kind enough to publish my ditty in the March/April 2019 edition.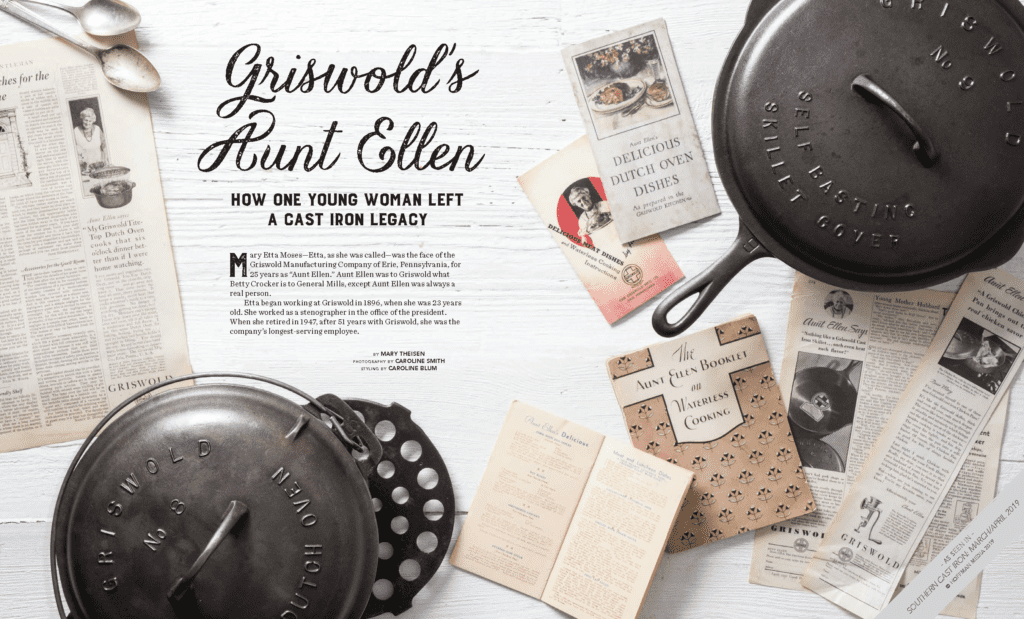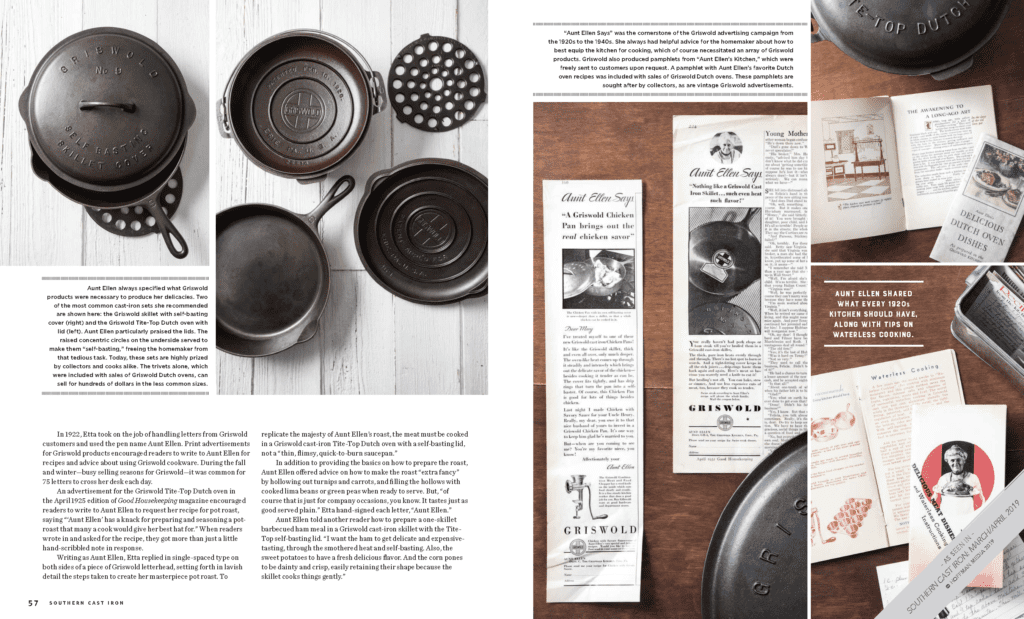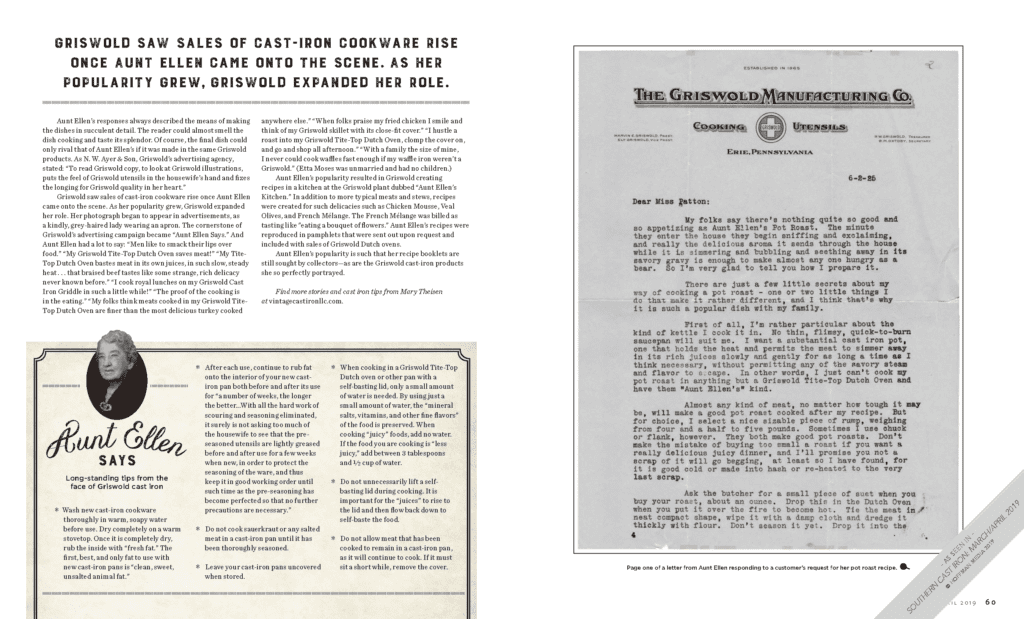 *Note: Many thanks are owed! Jim Fuchs was very helpful to me in my research of this article, providing me with background, a scan of the letter from Aunt Ellen that you see in the article, as well as an article from "Aluminum Newsletter" from 1944 which contained the photographs of Etta Moses. Larry and Marg O'Neil loaned the gorgeous iron pieces to Southern Cast Iron that you see in the photographs. Eric McAllister loaned me his original of Aunt Ellen's "Delicious Dutch Oven Dishes" so that I could make a replicate.