I'm a fan of M. Etta Moses, Griswold's "Aunt Ellen." In addition to being the face of Griswold as "Aunt Ellen," Etta Moses is credited with being the force behind Griswold's entry into the aluminum cookware market. When Etta Moses died in 1948, newspaper articles hailed her as a "pioneer" and "the first woman to ever boil water in an aluminum teakettle."
Tue, May 4, 1948 – Page 8 · The Wilkes-Barre Record (Wilkes-Barre, Luzerne, Pennsylvania) · Newspapers.com
As the story is told, a group of investors set about finding a company to manufacture cookware from aluminum ingots. Matthew Griswold, founder and then president of the Griswold Manufacturing Company, was reluctant to begin casting aluminum, but agreed to look at a sample teakettle. When the salesman came back with a prototype, Matthew Griswold was unconvinced. Etta Moses, however, was thrilled, saying it was so "light and clean-looking!"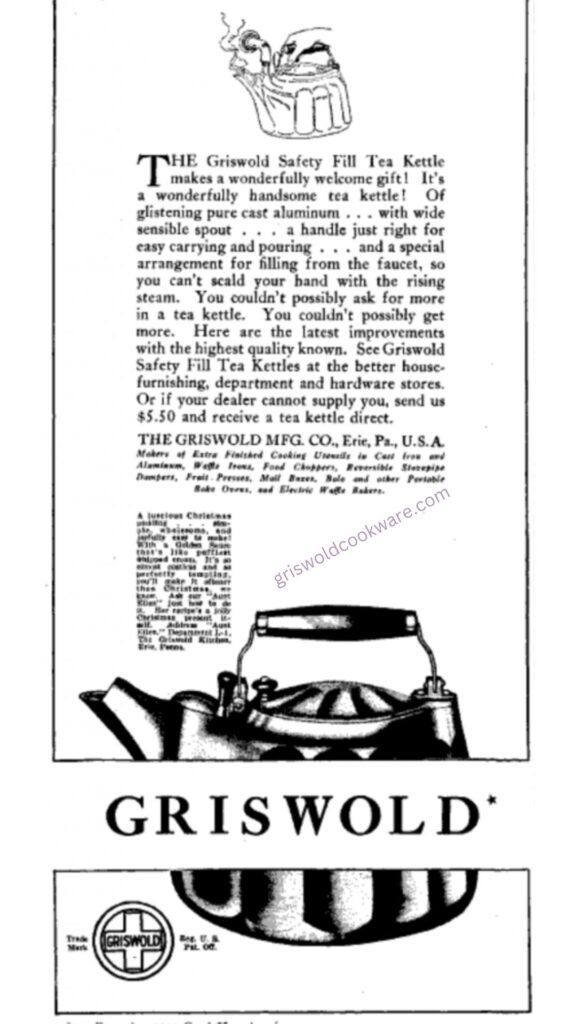 The enthusiasm shown by Etta Moses convinced Matthew Griswold to place an order for 2000 aluminum teakettles. 1
Etta Moses herself confirmed in a 1943 letter that she was the first person to boil water in aluminum.  In her inimitable and flowery way she said:
"From a high up kitchen window I have watched the world go by. I have seen the rise and fall of nations, governments established only to crumble and fall, but the wonders of science and the manufacturing world have gone forward together hand in hand. And the end is not yet, as where there is life, animal or vegetable, there is aluminum – in the raw."

See letter written by Etta Moses in the attachment below.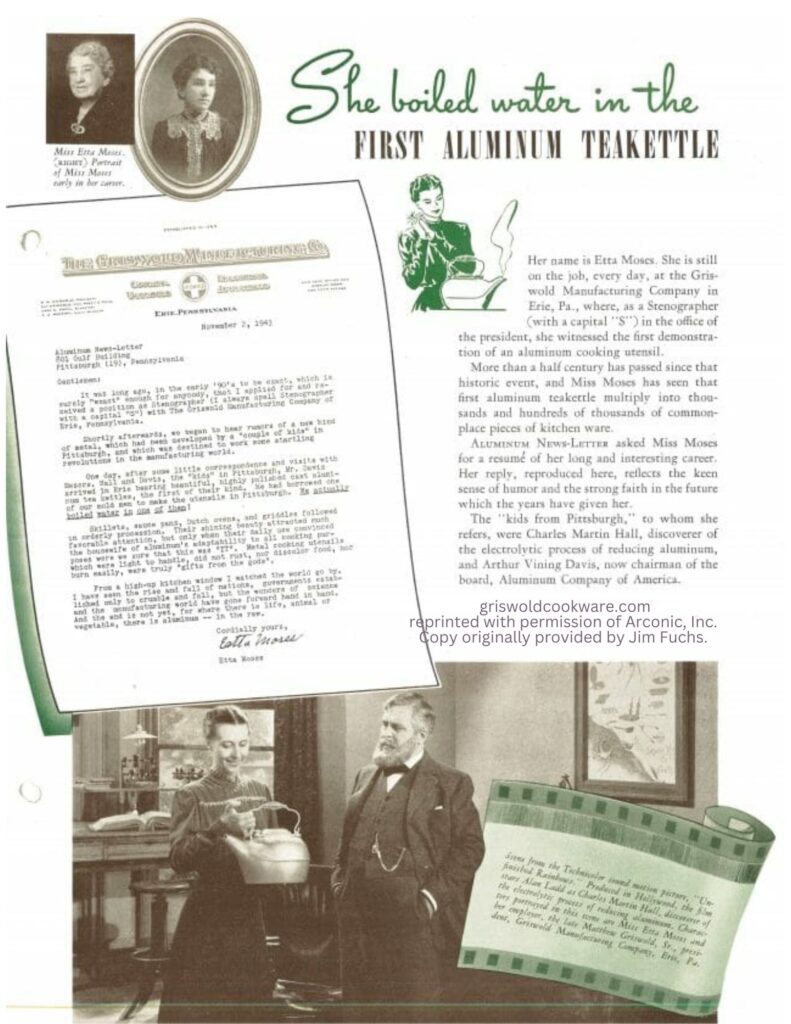 This story is re-told in "Unfinished Rainbows," a film produced by Alcoa.