You're at a flea market, and you see a vintage cast iron Santa cake mold. Santa is holding a bag, it is marked Griswold, and it says "HELLO KIDDIES" at the base. The seller wants $100.
Do you buy it?
Current Selling Prices for Authentic Griswold Vintage Cast Iron Santa Molds
Well, the price is good if the mold is an authentic Griswold Santa. Looking at "sold" prices in the past 90 days (checked on April 4, 2023), an authentic Griswold vintage cast iron Santa cake mold sells on eBay for: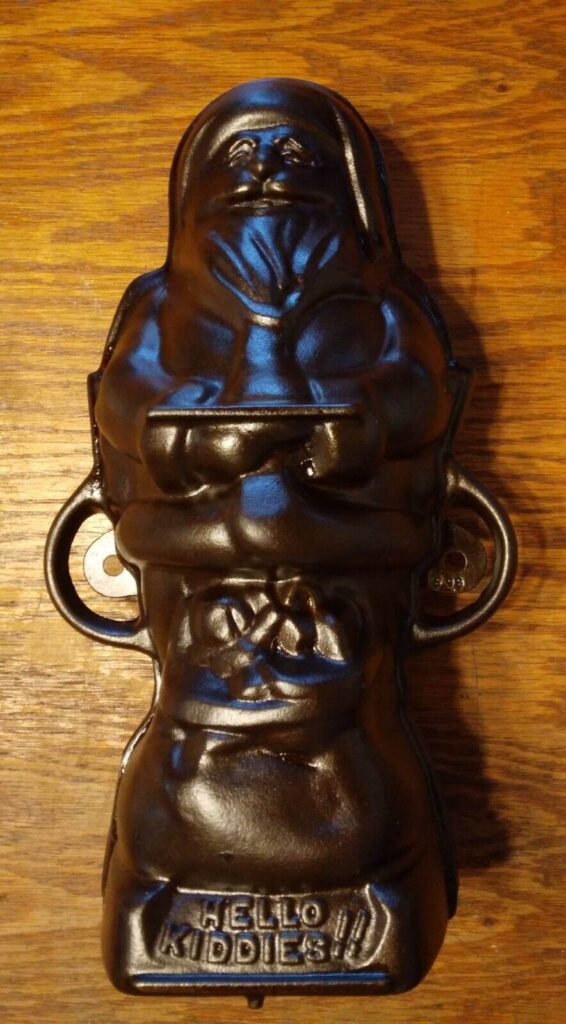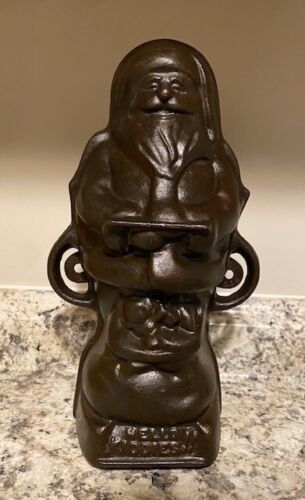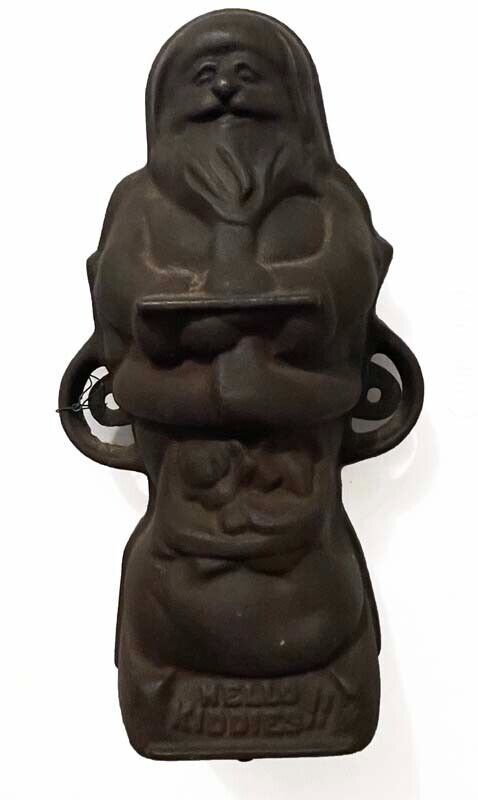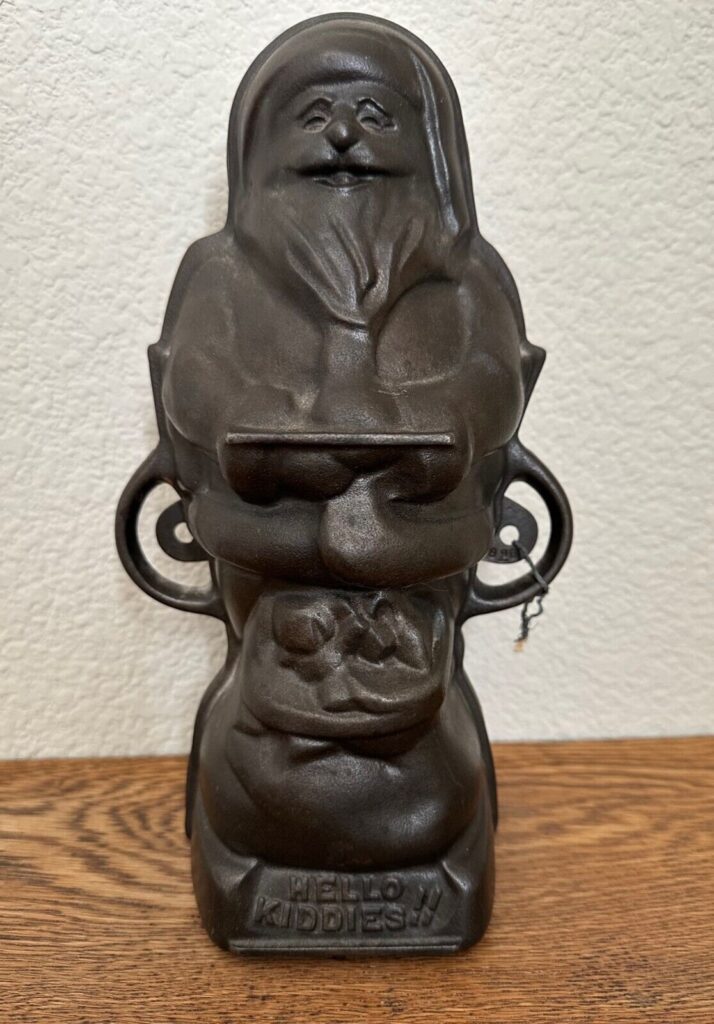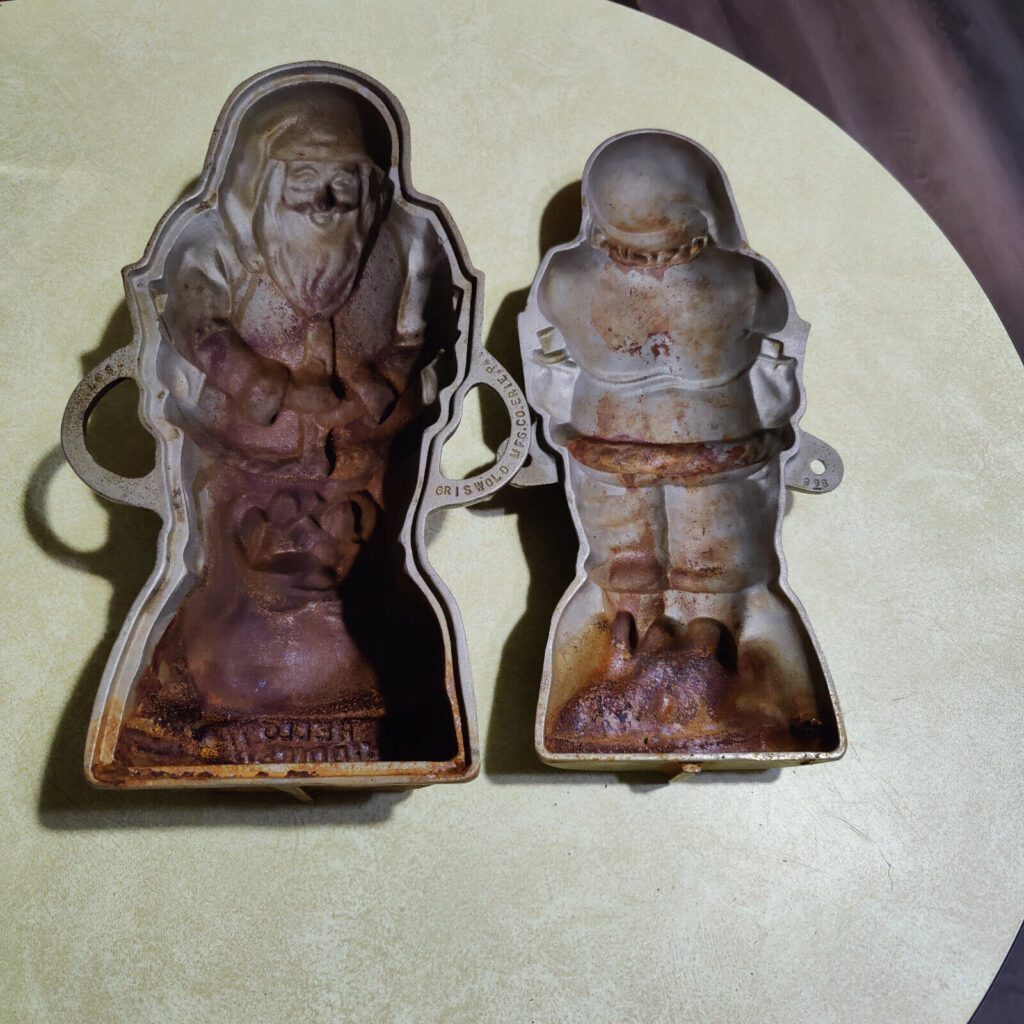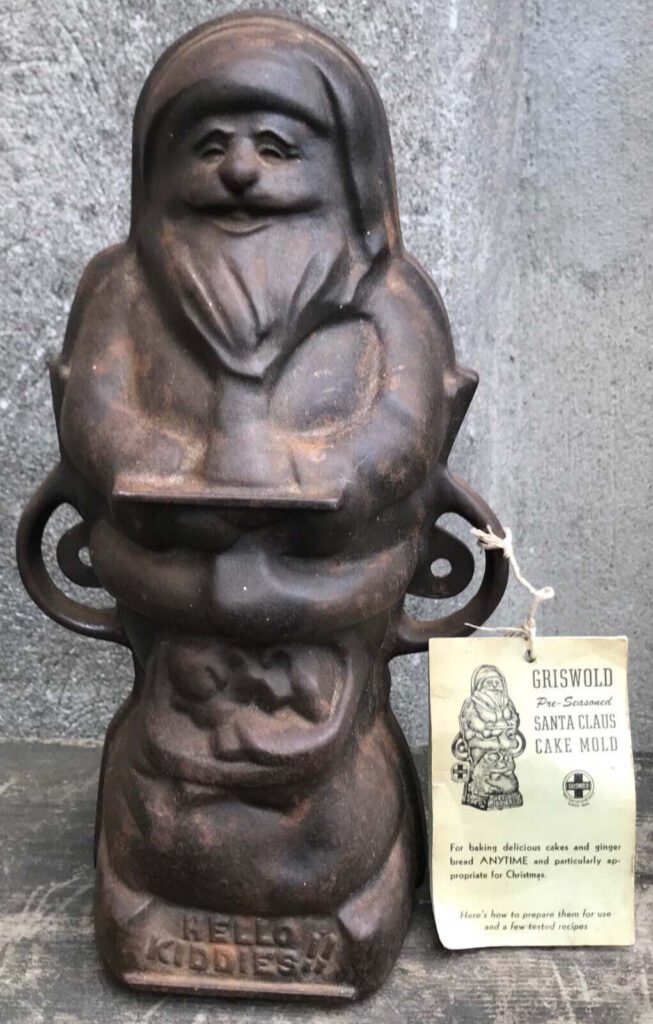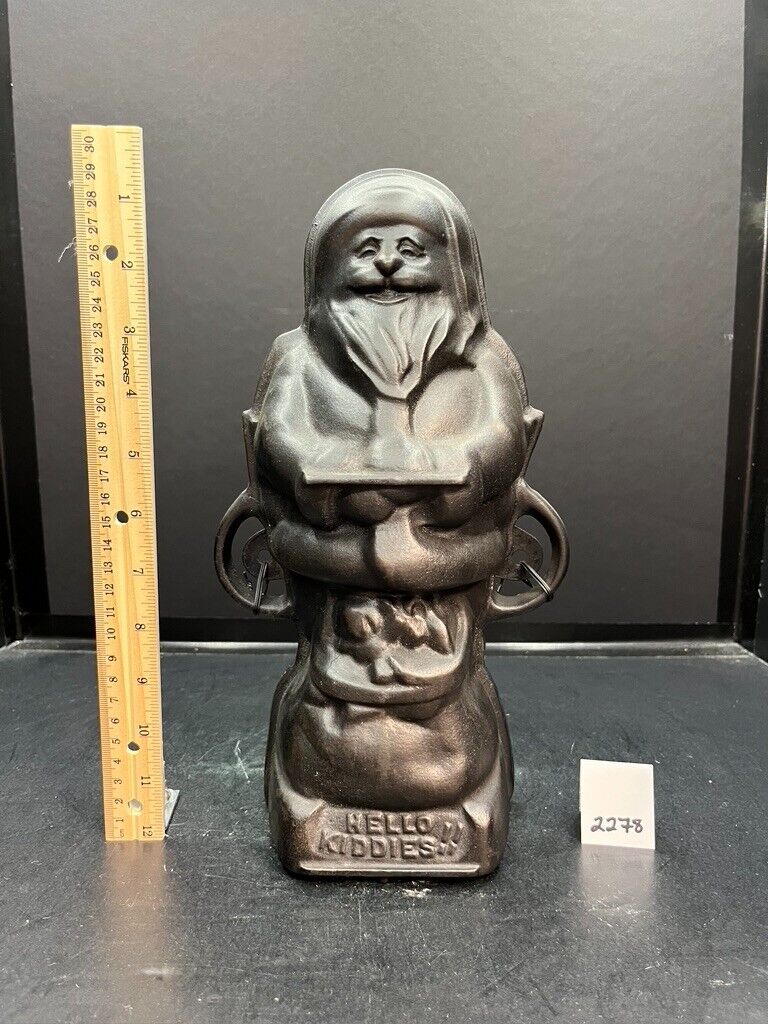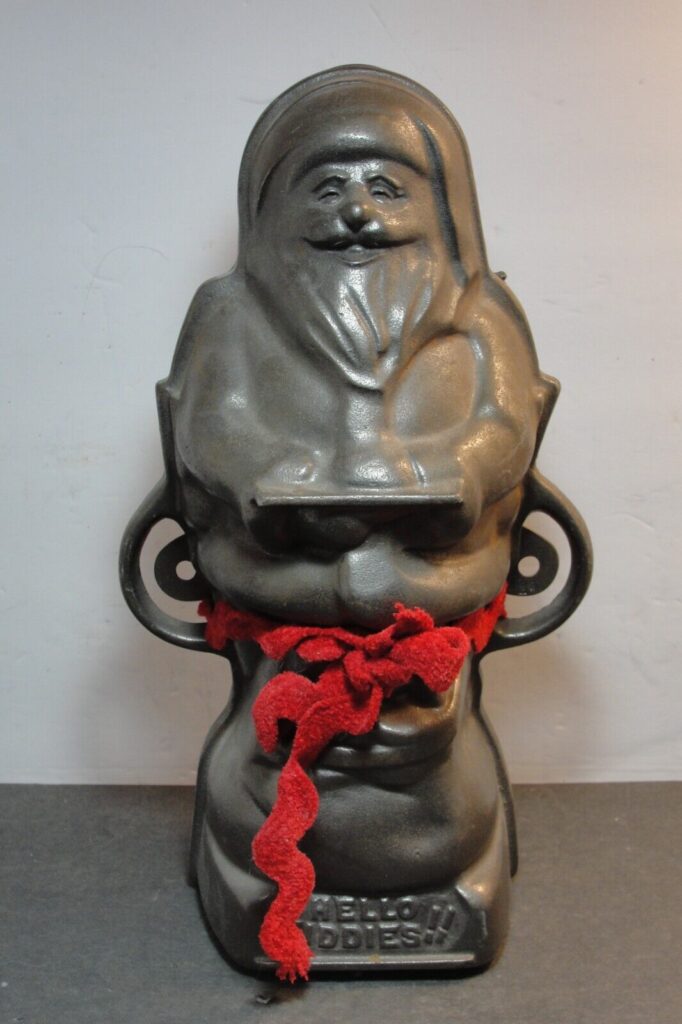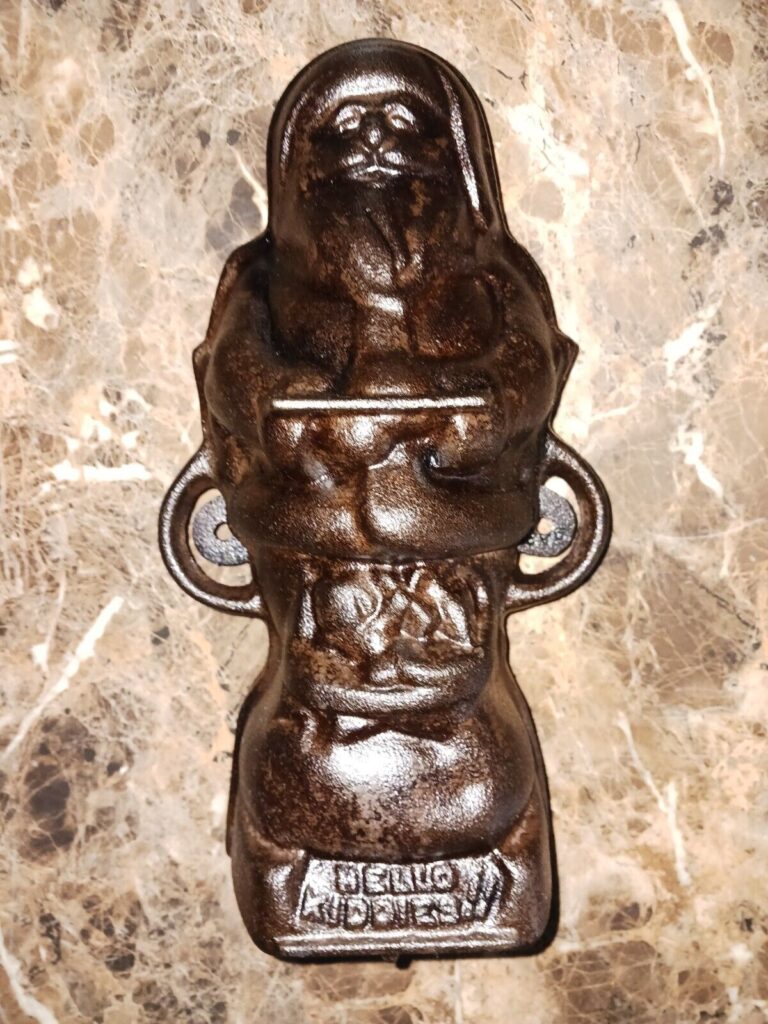 Is it an Authentic or Reproduction Vintage Cast Iron Griswold Cake Mold?
If the Santa is a reproduction, it's up to you whether you want to spend $100 for it or not. I wouldn't, but that's me.
There are a few things to look for in determining whether the Santa is authentic or a reproduction.
The Casting Quality
Probably most telling is the casting quality. Griswold castings are typically smooth as satin. The reproductions are not; they have a more "pebbly" texture.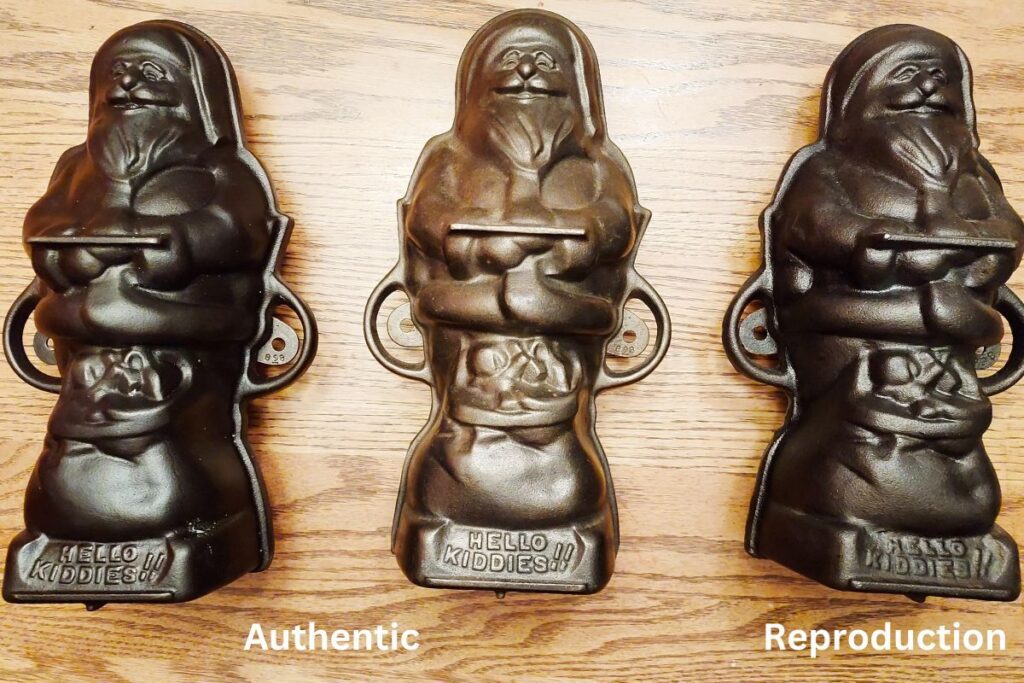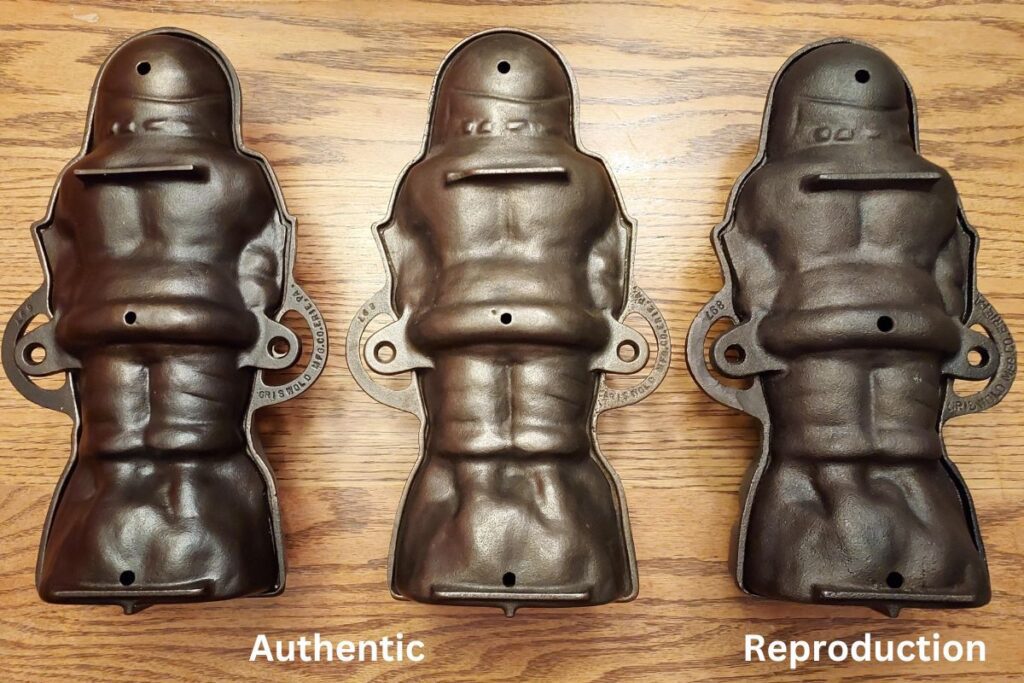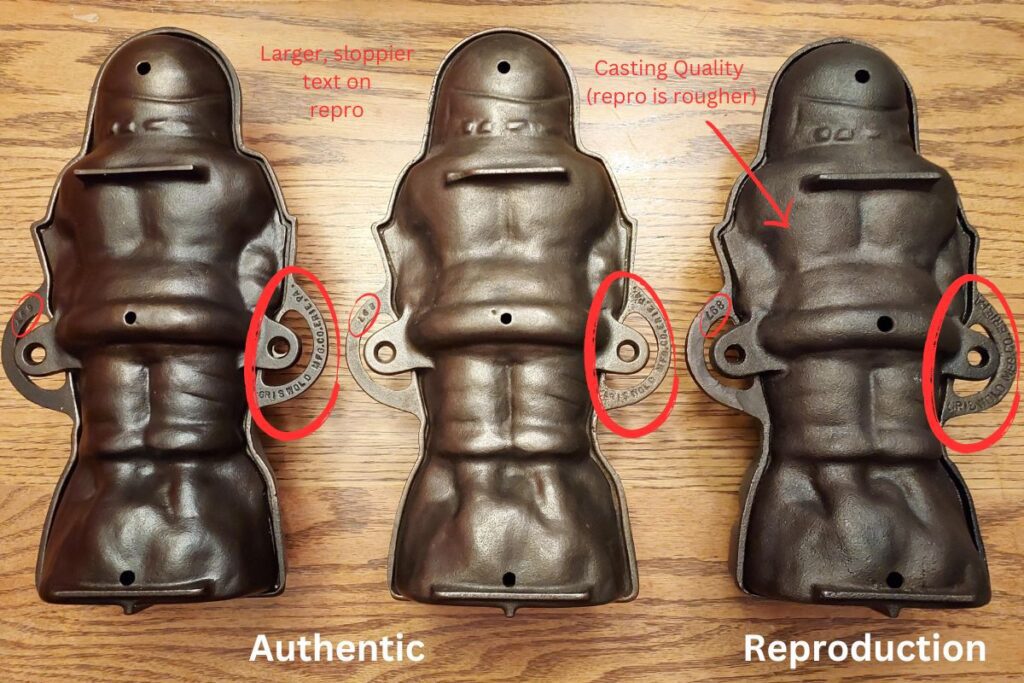 Santa's Tongue
The tongue is visible in Santa's open mouth on the authentic Griswold vintage cast iron cake molds. Santa's open mouth is smooth on the reproduction Santa.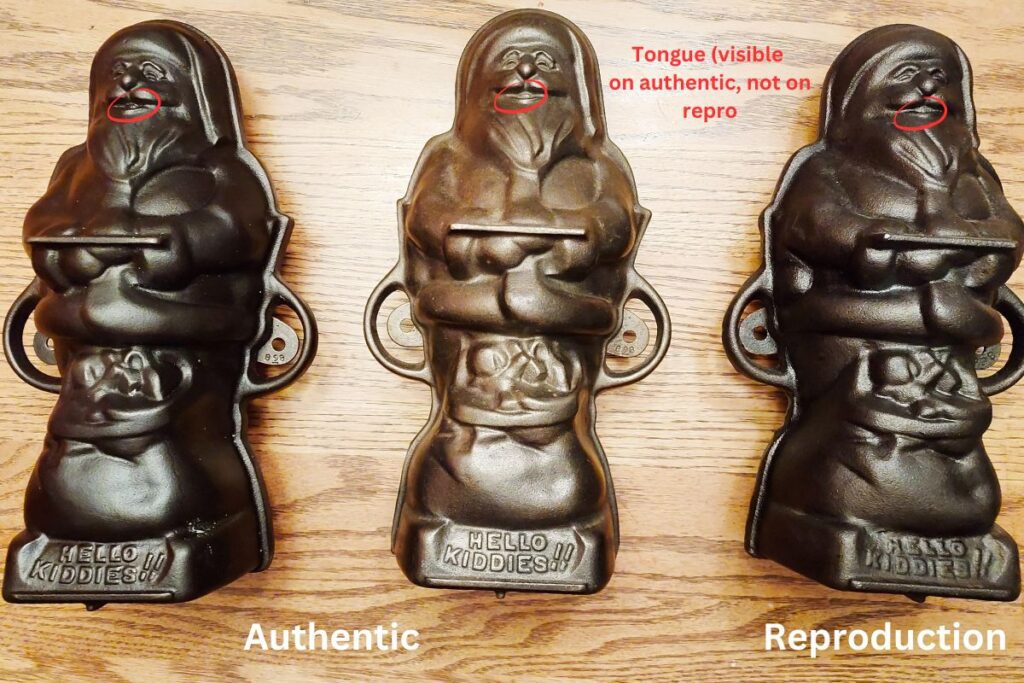 The Lettering
The authentic Santa has clear letters and numbers on it. You will see the pattern numbers 897 and on the Santa as well as the words "GRISWOLD MFG. CO. ERIE, PA."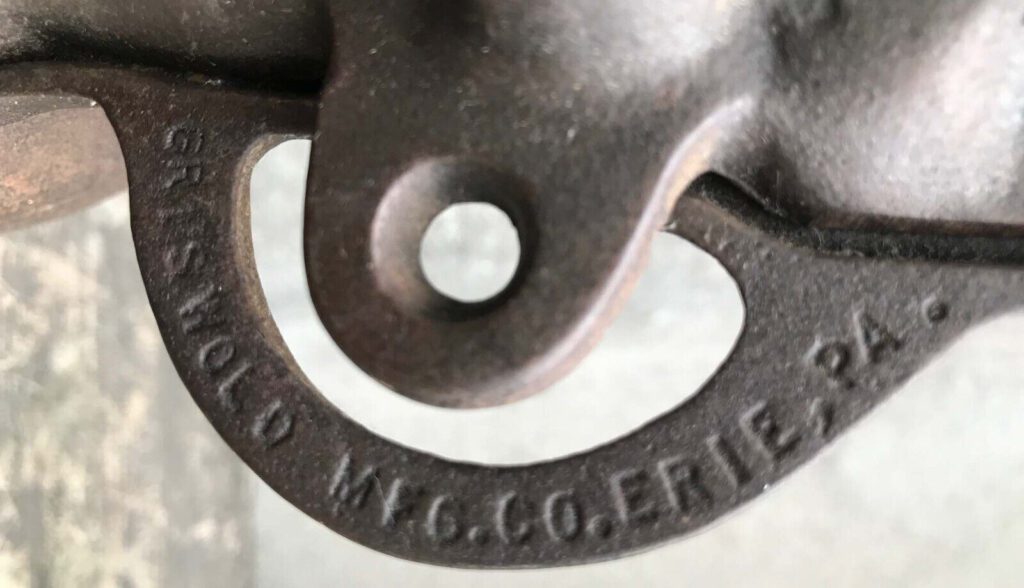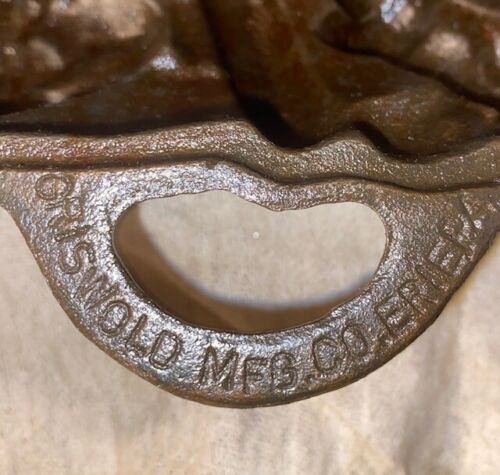 The Line on (some) of Santa's bags
According to collector Larry O'Neil, Griswold used a wooden pattern to cast their Santa molds. As the wood aged, it dried out and began to crack. As a result, later Santas have a line on the bag – the line can be different lengths. Earlier Santas, however, do not have that line.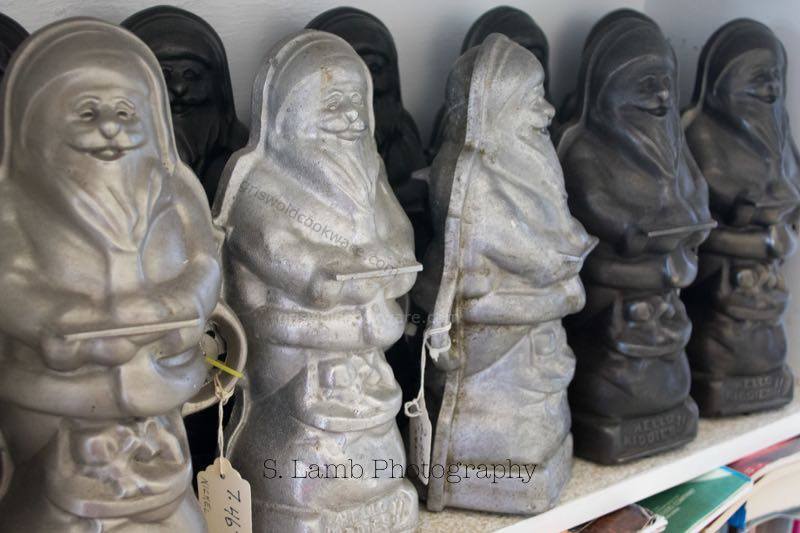 The line, therefore, is not determinative. If the line is present, that points to an authentic Santa. If the line is not present, however, it could be authentic or a reproduction; you will need to consider the other factors.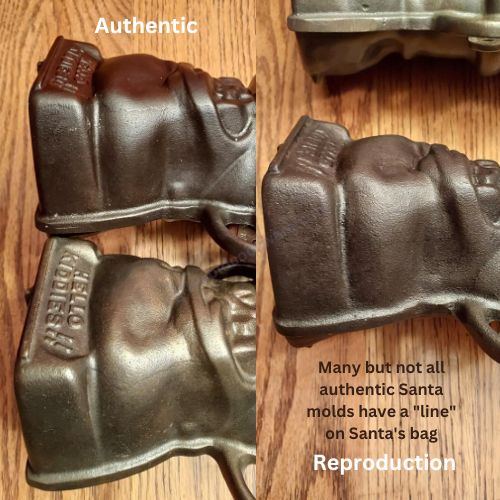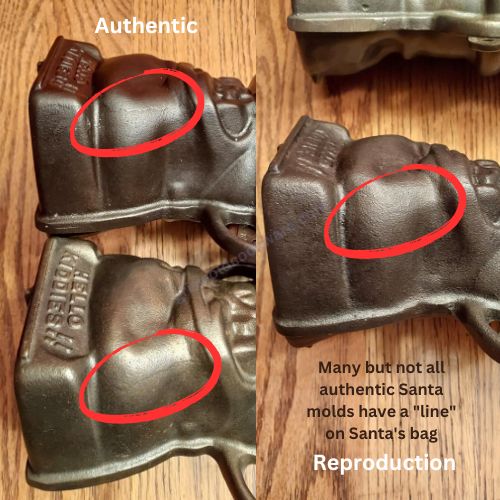 Hopefully this little overview will be helpful to you as you are out hunting for the Griswold vintage Santa cast iron cake molds!