One handy way to learn about the pieces in a particular line of vintage or antique cast iron cookware is to get your hands on an old catalog or old advertisements for the product.
Larry and Marg O'Neil have a tremendous amount of cast iron and aluminum ephemera, which I have had the opportunity to devour on several occasions. I still haven't gone through it all, however! Libraries, of course, have a wealth of information available – you just have to do some digging. As time passes, more and more of the old catalogs, advertisements, and information are being digitized and maintained online. A Google search can turn up tons of information.
For example, a Reddit user 1 asked about a piece of Quaker Ware he had recently acquired. From reviewing some of the information in the ads below, as well as photos and an article that Marg O'Neil had written for the Griswold & Cast Iron Cookware Association, I was able to give him the information he sought about the line.
What's Special about Griswold Quaker Ware?
The Griswold "Quaker Ware" line was made by Griswold in the 1950s. It is identified by its appearance. All of the pieces are black iron with a white enameled porcelain interior.2 The line is a favorite of Marg O'Neil.
Take a look at these Griswold dealer ads, and see for yourself!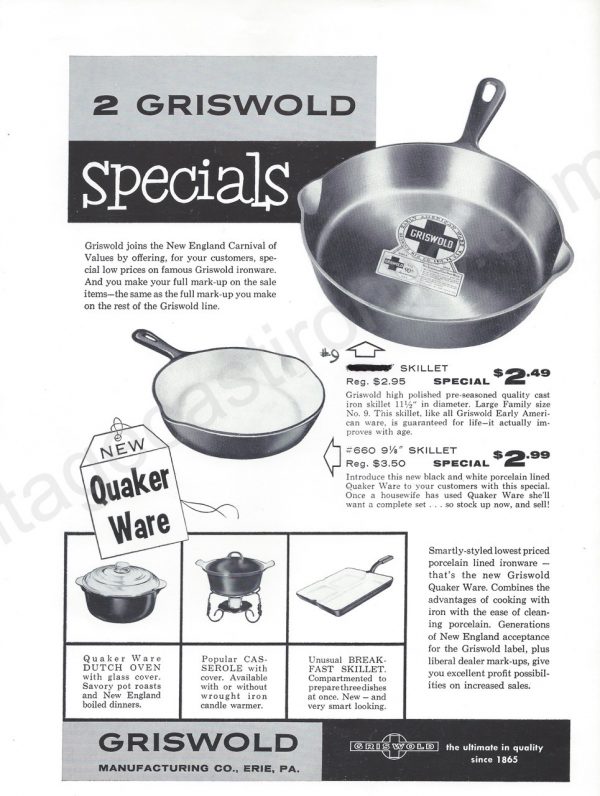 The Full Line of Griswold Quaker Ware
Here are some of the Quaker Ware dealer ads from Larry and Marg O'Neil's ephemera collection. You can see from these old ads just what exactly was encompassed in the Griswold Quaker Ware line.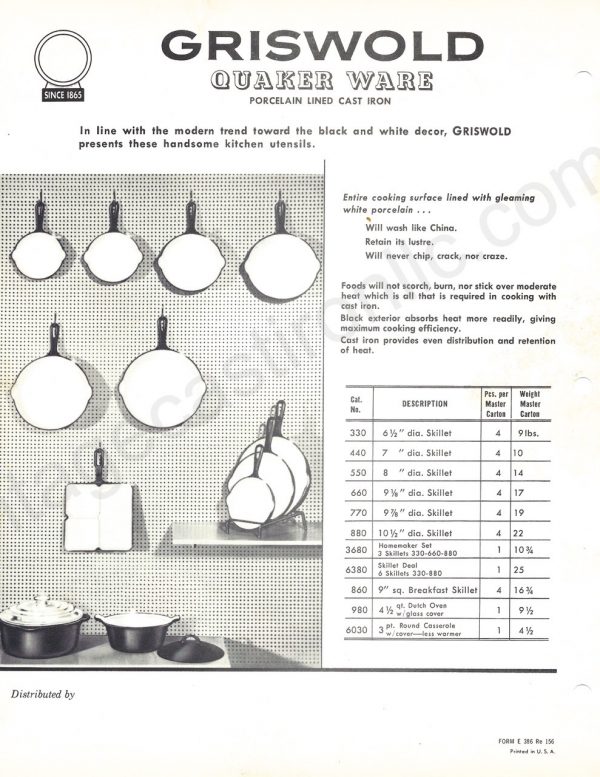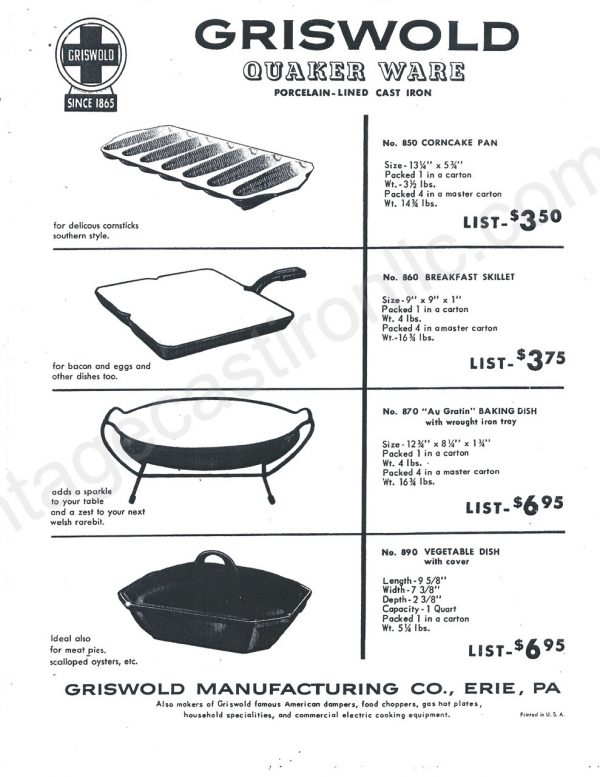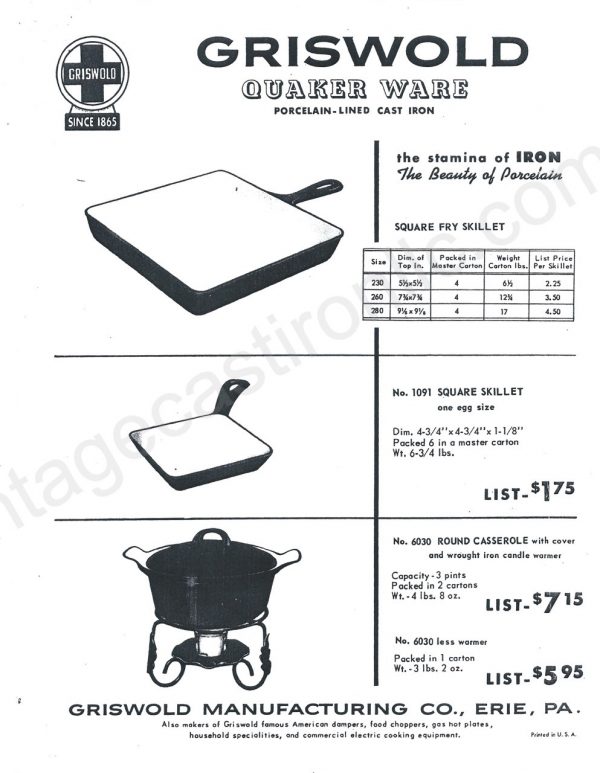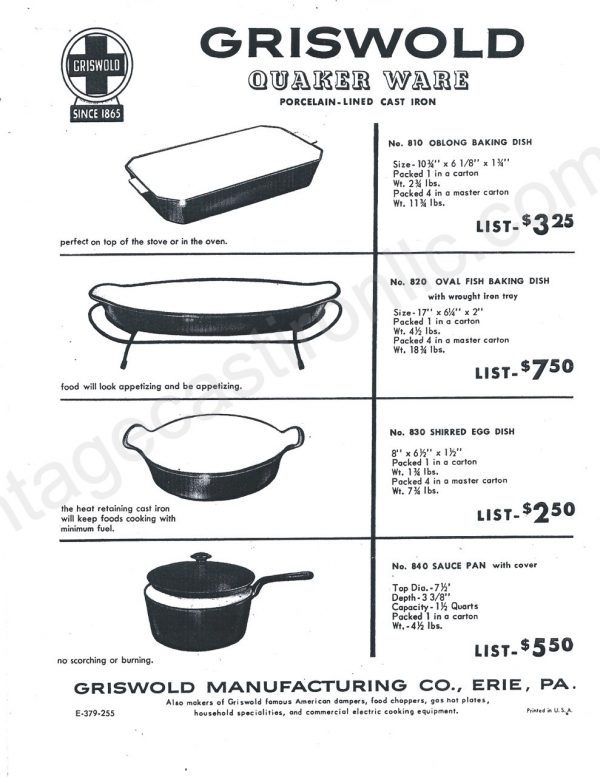 Wouldn't you love to pick up some new old stock of these pieces for the prices advertised? I know I would!
There is a subgroup on Reddit devoted to cast iron. You can find it here.