A Twitter follower of mine – @therealjoedick – shared an amazing story with me about his grandparents. Here is what he said:
Here's a bit of history for your readers. In the Depression my grandparents made ends meet by using the family Wagner Ware as patterns to make and sell aluminum cookware. They built that into a business, supplying castings for the Norden bombsight in WWII.
He attached these two photos.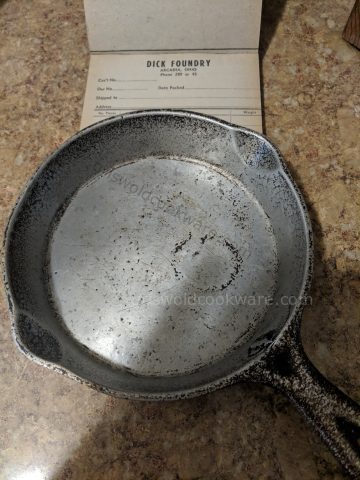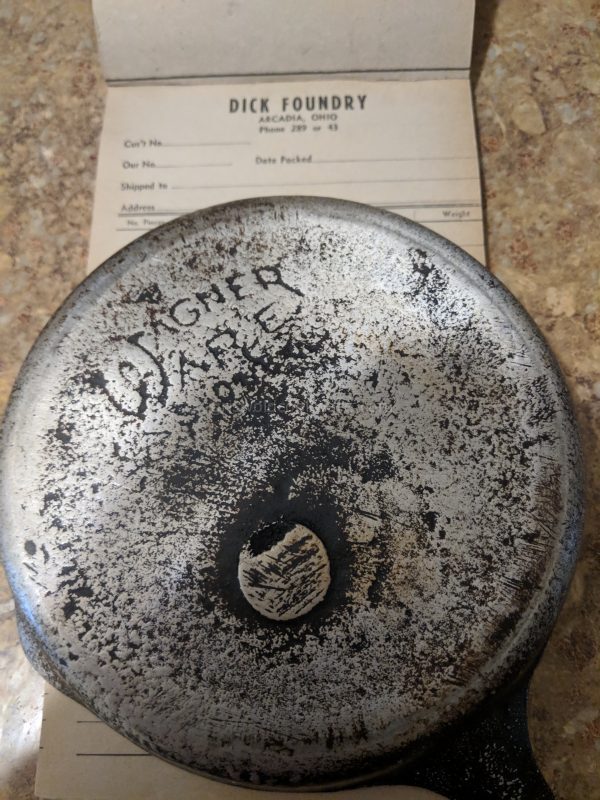 You can see the sprue mark on the bottom of the pan, which evidences the area where the aluminum was poured into the sand mold to create this pan.1 Pretty amazing.
Such a neat story – a testament to the resourcefulness of the American people during the Great Depression!
If you would like to see more about the casting process used back in the day, you can check out this old British video.